Spring 2020 Newsletter
Click on "News" in the menu to view our Spring 2020 Newsletter.
Special Publication
Click here for a special online edition of the program for our 2020 Joyce Ridge Memorial High Tea!
Events Postponed
Due to the COVID-19 pandemic, our Barney's Night and Founder's Day events have to be postponed. We'll share additional details when they're available.
Dear Friends of Lura Turner Homes, Inc.
We have a brand NEW Mailing address!
It is effective immediately.
Please send correspondence to: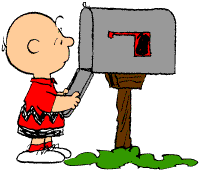 Lura Turner Homes, Inc.
PO BOX 81285
Phoenix, AZ 85069-1285
An Easy Way to Support Lura Turner Homes!
We invite Arizona residents to consider making a "Charitable Tax Credit" to Lura Turner Homes, as it will qualify for the dollar-for dollar credit for Donations made to a Qualifying Charitable Organization. The State of Arizona will refund your money back to you in the form of a tax credit!