Dear Friend of Lura Turner Homes,
I pray this finds you and yours well. As I write, all LTH residents are well. Just ailing from cabin fever, as we all are. With everyone vaccinated, we are "tip-toe-ing" into resuming some activities and events that were cancelled in 2020. One committal service and two fundraisers are right around the corner. All the details are below. Thanks for your support. Sincerely, Max McQueen, Executive Director
FAREWELL TO THREE BELOVED LTH RESIDENTS
This past year, we've lost three long-time residents: Mike Lewis, Harvid Mudroch and Carol Townsend. On Sunday, Nov. 7th at 11:15 a.m., we will honor their memory with a committal service in the courtyard of Central United Methodist, 1875 N. Central Avenue, Phoenix. All are welcome as we bid a final farewell to three people who were very special indeed to their families and to the LTH family.
PGA TOUR OF CHAMPIONS RAISE FUNDS FOR LURA TURNER HOMES
For several years the PGA Tour's Champions Charles Schwab Cup Championship has raised funds for LTH. This year's event is Nov. 10-14th at legendary Phoenix Country Club, Seventh St. & Thomas Rd. To attend AND raise funds for LTH all you have to do is call bookkeeper Lorrie at 602-943-4789 to reserve a "ticketless" $30 ticket, good for any day. Or go to LTH's website and follow it to our link on the Charles Schwab's Tickets Fore Charity website. Your $30 ticket purchase counts as a donation to LTH. Deadline is Monday, November 8. Please forward this invitation to your golfing relatives and friends.
LTH'S HOLIDAY BOUTIQUE RESUMES SATURDAY, NOVEMBER 13
After a year's absence, Lura Turner Homes' ever-popular Holiday Boutique returns for the 36th year. It's from 9 a.m. to 2 p.m. at CrossRoads United Methodist, Central and Northern avenues. For the first time, the vendors of Magic Moments join our event. Items for sale range from Christmas decorations and gifts, jewelry, original art, pickled goods and collectibles. Admission is free; a chili lunch is available for $5. All proceeds benefit the men and women with special needs who live at Lura Turner Homes for Adults with Developmental Disabilities. Appropriate COVID protocols will be in place. For more details, please visit wwwluraturnerhomes.org or call 602-943-4789.
Sincerely, Max McQueen, Lura Turner Homes' Executive Director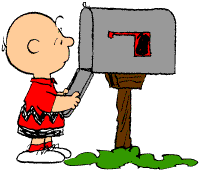 We have a NEW Mailing address!
Please send correspondence to:
Lura Turner Homes, Inc.
PO BOX 81285
Phoenix, AZ 85069-1285
An Easy Way to Support Lura Turner Homes!
We invite Arizona residents to consider making a "Charitable Tax Credit" to Lura Turner Homes, as it will qualify for the dollar-for dollar credit for Donations made to a Qualifying Charitable Organization. The State of Arizona will refund your money back to you in the form of a tax credit!