Greetings from Lura Turner Homes for Adults with Developmental Disabilities,
I pray this finds you and yours well. As I write mid-October, all the men and women who live at Lura Turner Homes' three facilities are doing well. Thank you for your prayers for them and their caregivers. Little by little, I am "tip-toeing" residents back into their long-suspended activities. First off, we've resumed going to church at Central United Methodist, where volunteers have taught the Christian Ambassadors' Sunday morning Bible class for 50 years. Yes, that's 50 years this year.
We're also slowly resuming our much-needed fundraisers. Our last pre-pandemic event was the best High Tea ever on March 7, 2020. Eighteen months later we held a very successful golf tourney on September 25th. We also have tickets for the Charles Schwab PGA golf tournament, Nov. 10-13. You can buy tickets on-line for this grand golf tourney, with all ALL proceeds benefitting Lura Turner Homes (see attachment). Next up is our 36th Christmas boutique on Saturday, November 13 at Cross Roads United Methodist Church. We'll resume our yearly Italian dinner on Saturday, January 29th at Madison Baptist. Detailed information for all of the above will be mailed soon. I promise!
Meanwhile, please continue to lift up the residents and staff in your prayers. We can never have enough prayers.
Sincerely, Max McQueen, Lura Turner Homes' Executive Director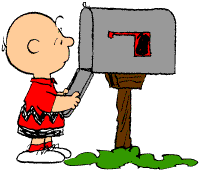 We have a NEW Mailing address!
Please send correspondence to:
Lura Turner Homes, Inc.
PO BOX 81285
Phoenix, AZ 85069-1285
An Easy Way to Support Lura Turner Homes!
We invite Arizona residents to consider making a "Charitable Tax Credit" to Lura Turner Homes, as it will qualify for the dollar-for dollar credit for Donations made to a Qualifying Charitable Organization. The State of Arizona will refund your money back to you in the form of a tax credit!